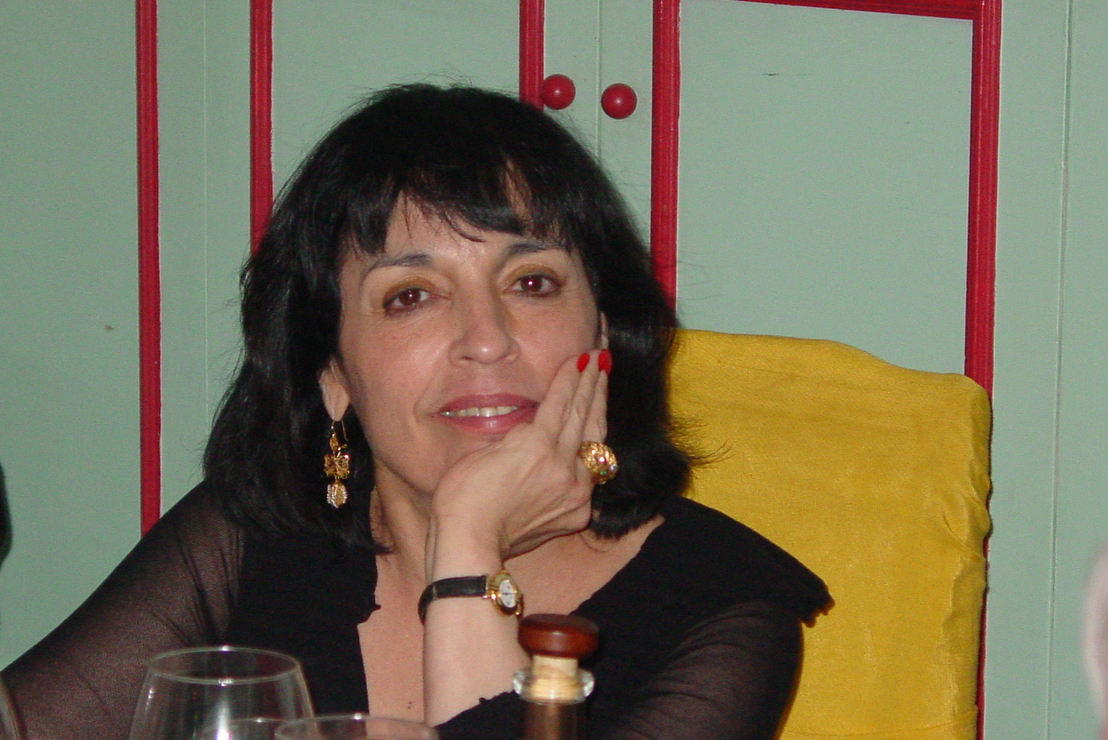 SHORT BIO
Born in the Sonoran border town of Agua Prieta, Mexican chef Zarela Martinez is a renowned cultural interpreter between Mexico and the United States through the medium of food. Since 1987 her eponymous "Zarela" set standards of authenticity among New York Mexican restaurants. A sought-after speaker and consultant for major corporations, she also wrote the pioneering cookbooks Food from My Heart, The Food and Life of Oaxaca, and Zarela's Veracruz, the last published in conjunction with her public television series ¡Zarela! La Cocina Veracruzana.
This website and blog are an invaluable resource for lovers of Mexican food and culture and her how-to videos on basic Mexican cooking techniques and flavor principles are fun and informative.
Full Curriculum for Mexican chef Zarela Martinez

Mexican chef Zarela Martinez is one of America's top culinary professionals and a 2013 inductee into the James Beard Foundation Who's Who of Food and Beverage in America. Her achievements as a chef, restaurateur, cookbook author, food television host, and product developer and merchandiser place her as a pioneering woman in the world of the multi-platform food personality. In today's celebrity saturated culinary world, it's not uncommon to find the roles of chef, cookbook author, television host, product line developer, and brand representative combined in one food personality. But Martinez wove these fields into a single career when it was uncommon in the profession, and a truly remarkable feat for an Hispanic woman.
Martinez was born in the Mexican town of Agua Prieta in Sonora State and grew up on a cattle ranch in neighboring Chihuahua State. She attended boarding schools in the United States through high school and studied mass communications at the ITESO in Guadalajara, Jalisco.  Zarela is completely bilingual and bi-cultural. She learned to cook from her mother, Aida Gabilondo, who was herself a cookbook author. Out of necessity, she started a small catering business in Texas, and was later discovered by Chef Paul Prudhomme while attending a cooking  class in New Orleans.
She moved to New York  with her twin sons in 1983 and established Zarela Catering .  Zarela took part in some of the founding events of the modern American food resurgence, working alongside figures including Paul Prudhomme, Alice Waters, Leo Steiner, Wolfgang Puck, Craig Claiborne, and others. Soon she was Consulting Chef and limited partner, in  Café Marimba, the first restaurant in New York to feature dishes "from a fine Mexican home with local ingredients." In 1987, she opened the eponymous Zarela, serving a changing menu of various Mexican regional cuisines. The restaurant remained a New York favorite for twenty-three years. In 2001, she opened Danzon, where the menu was based on the foods of Veracruz.
Martinez' three cookbooks, Food from my Heart (1992), The Food and Life of Oaxaca (1997), and Zarela's Veracruz (2001), have been praised as significant contributions to the literature of Mexican cuisine. Her third cookbook, Zarela's Veracruz, was also the companion to a 13-part PBS series, Zarela! La Cucina Veracruzana.
But Martinez had a goal beyond success in these fields. She sought to bring a more authentic, culturally aware Mexican cuisine to the U.S. beyond the "slop and glop" that characterized most Americans' understanding of Mexican food. She insisted that to master a dish one had to situate it in a cultural context  and understand the regions, their specific ingredients, techniques, and cultures. This led her to numerous research trips throughout Mexico, where she conducted interviews, took notes and photographs, and generally documented the wide context of the recipes that she presented in her books and at her restaurants.
She has consulted with clients such as Unilever Best Foods, Nestlé, Marriott and Taco Bell. She has made many guest appearances on television, including shows such as Julia Child: Cooking with Master Chefs and Martha Stewart
Awards and Recognitions.
In recognition of her achievements, in 2004 a food-themed edition of the U.S. State Department's e-journal U.S. Society and Values titled "Americans at the Table" singled her out, along with luminaries like James Beard and Julia Child, as one of seven taste-setters who have changed the way people eat in this country.
She has made numerous  presentations to the International Association of Culinary Professionals, the James Beard House, The Smithsonian, The American Museum of the American Indian in New York, the American Institute of Wine & Food, and been invited to cook for presidents and royalty.
In 2013, Harvard/Radcliffe's Schlesinger Library acquired her personal and professional papers and are now available online for viewing..The direct link is http://nrs.harvard.edu/urn-3:RAD.SCHL:sch01455.  The finding aid has also been posted online at OASIS, Harvard University's Online Archival Search Information System (http://oasis.harvard.edu). ​
Zarela has also been honored for her entrepreneurship and business accomplishments by Hispanic Magazine, the New York State Restaurant Association, the Women's Venture Fund, the Women's Leadership Exchange, and the Orgullo Award from the Coalition for Hispanic Family Services. She is a member of the Board of Directors of The Mexican Cultural Institute, and is active in other organizations including Masa, APEM, and City Meals on Wheels.
Zarela has finished a proposal for a book on a revolutionary approach to Mexican food.  She diligently keeps up with social media and Facebook page.  Her album,  Sad Songs from a Happy Heart, was released in April and is available for download on amazon, itunes, and CDBaby which also carries the hard copy. Click here for a sampler. Also due for release is the black comedy, Moronga, in which she has a small singing role.
Cover by www.rodicaprato.com
–